How e-CTO Can Empower Explosive SME Growth: Your Accessible Tech Leadership Solution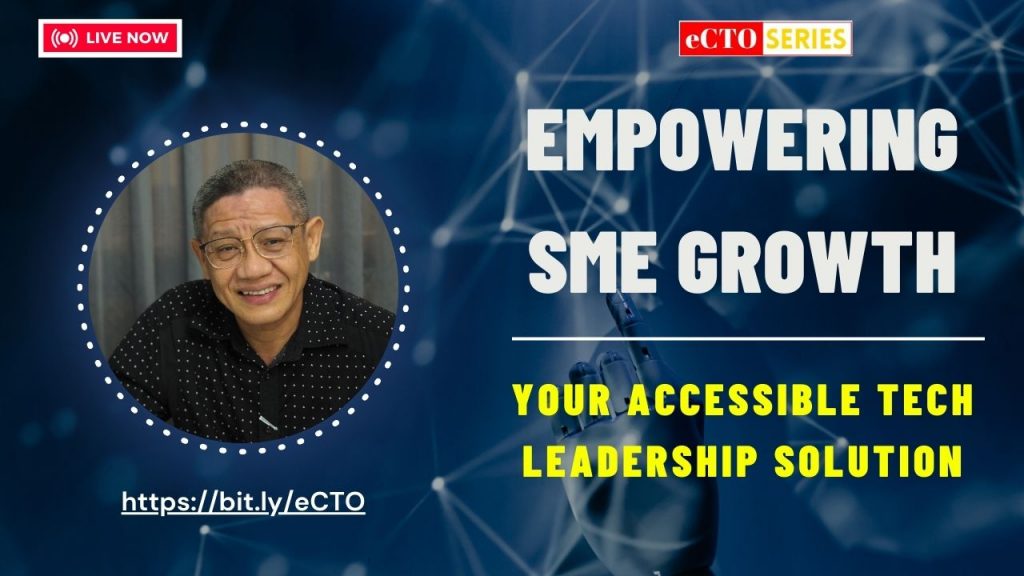 Greetings from iLearnFromCloud.com!
Greetings from I Learn From Cloud.com! As a thriving Small Medium Enterprise (SME), we recognize your dedication to achieving growth and success in today's competitive market. In this article – How e-CTO Can Empower Explosive SME Growth, we are excited to introduce you to a game-changing resource that can drive your SME's tech initiatives and help you recruit an experienced Chief Technology Officer (CTO) without the hefty cost – e-CTO: The Virtual Chief Technology Officer.
Unveiling e-CTO: Your Path to Seasoned Tech Expertise
We understand that SMEs often encounter challenges in accessing expert tech leadership due to budget constraints. That's precisely where e-CTO steps in as your accessible path to seasoned tech expertise.
1. Seasoned Tech Vision
Our e-CTO professionals bring years of experience to the table, offering strategic technology roadmaps tailored to SMEs' unique goals. These seasoned experts have a keen understanding of the tech landscape and can devise effective strategies to drive your business forward.
2. Cost-Effective Tech Leadership
With e-CTO, you gain access to top-tier CTO expertise on a flexible basis, without the financial commitment of a full-time CTO. This cost-effective solution allows you to leverage the skills of an experienced tech leader without straining your resources.
3. Embrace Innovation
e-CTO recommends cutting-edge technologies that align with your industry, ensuring you stay ahead and make informed tech decisions. Innovation is a vital aspect of any successful business, and with e-CTO's guidance, you can embrace technology advancements with confidence.
4. Enhanced Team Performance
Your team can benefit from e-CTO's mentorship and training, elevating their skills and productivity. The guidance from an experienced CTO can inspire your team members to perform at their best, leading to improved overall performance and results.
Driving SME Success: Our Proven Track Record
At I Learn From Cloud.com, we take immense pride in our successful partnerships with numerous SMEs. Together, we have maximized their potential, facilitated digital transformation, and driven sustainable growth.
Seamless Integration with Your Team
e-CTO can seamlessly integrate with your team, providing invaluable support and acting as a strategic advisor to guide your tech initiatives. By leveraging our service, you can access the caliber of an experienced CTO without straining your resources. The virtual nature of e-CTO allows for easy integration, making collaboration efficient and productive.
Let's Embark on a Journey of Growth Together
We are genuinely enthusiastic about the possibility of empowering your SME's growth with e-CTO. Should you wish to explore this opportunity further, we are available for a brief call at your convenience. Our team is dedicated to understanding your unique needs and tailoring our tech leadership solutions to ensure the best possible outcomes for your business.
Reach Out to Us
Feel free to connect with us directly via LinkedIn messaging or drop me an email. Let's embark on this transformative journey together, driving your SME's tech leadership to new heights with e-CTO.
Looking Forward to Our Collaboration! Thank you.
---
FAQs
1. What is e-CTO?
e-CTO is a Virtual Chief Technology Officer service that provides SMEs with access to experienced tech leadership without the commitment of hiring a full-time CTO.
2. How can e-CTO benefit my SME?
e-CTO brings seasoned tech expertise, cost-effectiveness, innovation recommendations, and enhanced team performance, all of which can significantly benefit your SME's growth and success.
3. Is e-CTO's integration with my team seamless?
Yes, e-CTO can seamlessly integrate with your team, providing valuable support and acting as a strategic advisor to guide your tech initiatives.
4. How can I reach out to I Learn From Cloud.com for more information?
You can connect with I Learn From Cloud.com via LinkedIn messaging or by dropping them an email to explore the possibility of leveraging e-CTO for your SME's growth.
5. Can I Learn From Cloud.com cater to my SME's unique needs?
Yes, I Learn From Cloud.com takes pride in understanding each SME's unique needs and tailoring their tech leadership solutions accordingly to drive successful outcomes.
Unleash the full potential of your business with our game-changing eCTO services at https://www.ilearnfromcloud.com/shop/cto.