How e-CTO Can Assist Your IT Company: Your Next-Level Tech Partner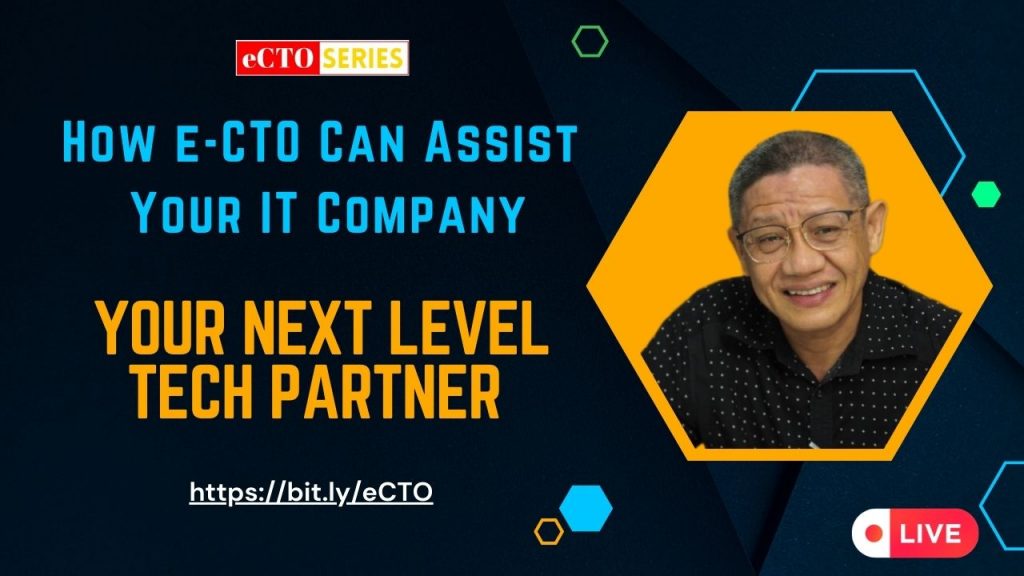 Greetings from iLearnFromCloud.com!
Innovative IT companies stand at the leading edge, fearlessly embracing the challenges of the future with visionary expertise. In this article, "How e-CTO Can Assist Your IT Company: Your Next Level Tech Partner," we are thrilled to introduce you to a game-changing solution that will not only elevate your tech leadership but also complement your team's brilliance – e-CTO: The Virtual Chief Technology Officer.
Unleashing the Power of e-CTO: Supporting Your IT Company
We understand the dynamic challenges that IT companies like yours face in today's fast-paced industry. That's precisely why we have crafted the e-CTO service, specifically designed to support and enhance your capabilities. With an e-CTO by your side, you can tap into top-tier tech expertise and strategic guidance without the recruitment of a full-time CTO.
How e-CTO Can Strengthen Your IT Company:
1. Unparalleled Strategic Vision
Our e-CTO professionals offer strategic technology roadmaps that align with your business objectives, keeping you well ahead of the competition. They possess the experience and insight to help you identify opportunities for growth, overcome challenges, and drive innovation.
2. Cutting-Edge Tech Solutions
Embrace innovative technologies and future-proof your tech stack with e-CTO's insightful recommendations. They stay abreast of the latest trends and advancements in the tech world, ensuring that your IT company remains at the forefront of technology.
3. Empowered Team Excellence
At I Learn From Cloud.com, we believe that a company's success is directly linked to the capabilities of its team. Our e-CTO service focuses on empowering your team through expert mentorship, fostering a culture of continuous improvement. By enhancing your team's skills and knowledge, we help you build a workforce that can handle any challenge that comes your way.
4. Flexible Collaboration
We understand that every IT company is unique, with its own set of strengths and challenges. That's why e-CTO can seamlessly complement your existing team and provide invaluable support when needed. Whether you require guidance on a specific project or ongoing strategic advice, e-CTO is there to assist.
Driving Remarkable Results: Our Proven Success Stories
Our collaboration with several esteemed IT companies has been nothing short of remarkable. Together, we have scaled new heights, achieved outstanding results, and empowered businesses to thrive. From start-ups to established enterprises, e-CTO has proven to be a transformative force that drives success.
Your Ideal Next-Level Tech Partner: e-CTO
At I Learn From Cloud.com, we firmly believe that e-CTO can be your ideal tech partner, amplifying your tech leadership and unlocking new possibilities for your IT firm. Our service is not just about providing technical expertise; it's about understanding your unique challenges and goals, and then tailoring our support accordingly.
Let's Connect!
Feel free to connect with us directly via LinkedIn messaging or drop us an email. We are genuinely looking forward to the opportunity of supporting your IT firm's success with e-CTO. Our team is ready to explore how our service can align with your specific requirements. Let's work together toward tech excellence!
Conclusion
In conclusion, e-CTO – Virtual Chief Technology Officer is a game-changing solution that can elevate your tech leadership and empower your IT company to thrive in today's competitive landscape. With its strategic vision, cutting-edge tech solutions, and focus on team excellence, e-CTO can be the ideal companion for your IT firm. Don't miss the opportunity to tap into top-tier expertise and take your company to new heights.
FAQs
Q1: What makes an e-CTO different from hiring a full-time CTO?
e-CTO provides the expertise and guidance of a Chief Technology Officer without the need for a full-time commitment. It allows you to access top-tier tech leadership on a flexible basis.
Q2: How can e-CTO help my IT company stay ahead of the competition?
e-CTO offers strategic technology roadmaps that align with your business objectives, helping you stay ahead by adopting innovative technologies and making informed decisions.
Q3: Can e-CTO mentor our existing team members?
Absolutely! e-CTO focuses on empowering your team through expert mentorship, fostering a culture of continuous improvement.
Q4: Is e-CTO suitable for start-ups as well?
Yes, e-CTO is designed to benefit both established enterprises and start-ups, providing tailored support according to your company's needs.
Q5: How do I get access to e-CTO services?
To access e-CTO services and explore how they can benefit your IT company, click here: Get Access Now.
Remember, success in the IT industry requires staying ahead of the curve, and e-CTO is the ideal companion to help you achieve that. Embrace the power of e-CTO, and together, let's lead your IT company toward excellence!
Unleash the full potential of your business with our game-changing eCTO services at https://www.ilearnfromcloud.com/shop/cto.